Welsh Mountain Lamb
Welsh Mountain Lamb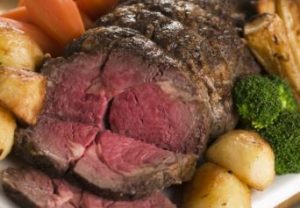 I have great childhood memories of welsh mountain lamb, but it wasn't until I got a taste for travelling that I realised how good it actually was!
Welsh Mountain Lamb is known all over the world for its sweet taste andwe have been explaining for many years to our customers the reasons for this succulent, tender, juicy meat.
So I thought now would be a great time to put it into writing.
For many years we were well known at the True Taste Awards for having the best lamb in Wales.
Welsh Mountain sheep is a hardy breed that is very slow to mature.
The Welsh Mountain sheep lend themselves well to all that the remote parts of Wales have to offer.
It is the old fashioned herbage such as Cocks Foot, Meadow Fescue, Yorkshire Mist and Broom Grass (to name but a few)
I am sure that many farmers would be ashamed to admit to have growing on their pastures, which evidently
contribute to the great flavours in this hardy breed of sheep.
Whilst walking around the fields and pastures we are all mesmerized by the beautiful scenting of the summer evening air.
Surrounded by wimberry bushes, heather, gorse and broom I am sure they all have their part to play.
These traditional meadows are still surviving in the Severn Valley which is where we are proud to call home.
I believe that here at Graig Farm we have a duty to continue to produce great tasting, sweet lamb for you all to enjoy, as I have always enjoyed myself.


 
Posted by Jonathan Rees