How to Cook Prime Roast Beef
How to Cook Prime Roast Beef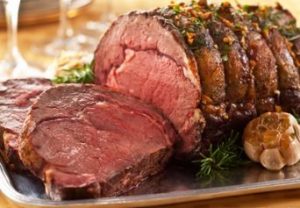 20 years ago the Rees family achieved their aim to farm entirely organically. Since then Jonathan, Sally and their four children have helped to create the perfect organic environment for their animals. Their approach has made the most of the beautiful lush pastures and rolling hills and this is reflected in the outstanding quality of the Graig Farm produce. We believe it is some of the best produce in Great Britain if not the World and deserves the best cooking!
The Farm has been in the Family since the 1940's and Jonathan has fond memories of experiencing his Mother's instinctive cooking - always using the right method for the right cut of meat - around their family kitchen table.
Here Jonathan outlines how he and Sally prepare their prime roasts for the best outcome for your Sunday Roast or any other day of the week:
Method
When we say prime!  Fillet Sirloin Rump or Ribeye are all prime cuts that will withstand fast cooking.
Firstly preheat the oven to around 220 degrees centigrade.
I always make up a simple paste of Horseradish mustard brown sugar and salt and pepper.
Butter your joint with the paste covering it completely.
Place in the oven until golden brown. (45-55 minutes)
Bring the joint out and leave on the side to rest for ten minutes.
Then place the joint in an oven that is no more than 80 degrees centigrade for around 45 minutes.
(Or Leave the oven door open and reduce oven dial down to 80 C)
Leave it to rest for ten minutes...
Carve and Enjoy!