Organic Atlantic Salmon
Organic Atlantic Salmon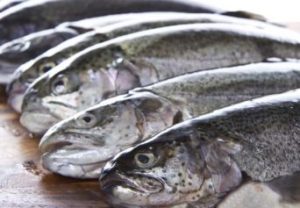 Farmed for Graig Farm in the Irish Sea by the sole producer of the world's finest Organic Salmon.
The farms are located in Glenarm Bay and Red Bay off the Antrim coast, separated by 11 miles of fast flowing coastal seawater.
Each farm is stocked with a different generation of organically reared smolts all sourced from the island of Ireland giving us the ability to supply our customers with fresh premium organic salmon all year round.
The Farm`s approach to rearing salmon gives priority to the health and welfare of the fish, to the long term protection of the environment and to the delivery of an outstanding product to our customers
Glenarm Organic Salmon is accredited by the Organic Food Federation and Bio Suisse.