How can we reduce the risk of developing cancer?
How can we reduce the risk of developing cancer?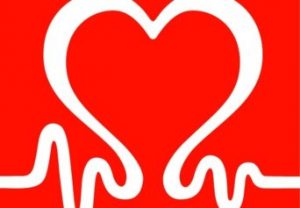 It's estimated that 8.2 million people die from cancer every year. According to Cancer Research UK, 4 in 10 cancer cases can be prevented by maintaining a healthy lifestyle. February 4th is World Cancer Day, so it's important to think about our lifestyle choices and how we can reduce the risk of developing certain cancers.
Which cancers are lifestyle-related?
Cancer is a complex disease and causes can be linked to many factors such as environment, family history, age and lifestyle. Studies have found that mouth, throat, lung and bowel cancers are linked to poor diet, smoking and lack of physical activity. Making changes to our diet and exercising regularly can also lower our chances of developing heart disease and type 2 diabetes.
Which foods should I eat?
A healthy, balanced diet includes foods that are high in fibre, rich in protein and low in salt, sugar and saturated fat. As well as eating well, limiting our intake of tobacco and alcohol is essential for good health.
The NHS recommends:
Plenty of fruit and vegetables
Starchy carbohydrates like bread, potatoes and pasta
Healthy sources of protein like meat, eggs and fish
Some dairy (low-fat wherever possible)
Staying hydrated and keeping sugary drinks to a minimum
Find out more here.
What are the benefits of going organic?
Organic produce has many advantages, which is why people are increasingly opting for organic alternatives. We provide a range of award-winning organic meat and poultry. GMOs, chemical pesticides and additives are strictly banned from our farming practices to ensure customers receive healthier produce. Our organic fruit and vegetables are packed with antioxidants, fibre and vitamins, perfect for making delicious, nutritional meals.
If you want to get involved with World Cancer Day 2017, see more information here.