Eating Clean with Organic Meat
Eating Clean with Organic Meat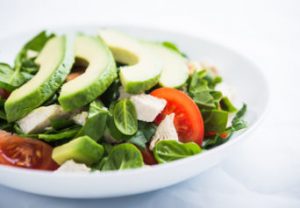 It's the time of year when many of us start thinking of the party season. We all want to look good over the festive period and changing our diets a few months beforehand is something many of us do in order to lose a few pounds and slim down in time for all those Christmas events.
 
But if you're new to healthy eating and not sure where to start, we may be able to help.
 
The latest eating trend that everyone seems to be taking part in at the moment is clean eating. Eating clean is all about removing processed food from your diet and eating real, wholesome foods. It helps to remove unwanted sugar and fat from your diet which could lead to excess weight gain. A clean diet should include things like fresh fruit and vegetables, lean meat and dairy, wholegrain carbohydrates, nuts and seeds.
Organic meat and vegetables can also help towards a clean eating plan as they don't contain chemicals, additives or preservatives which are often found in traditional produce, resulting in a cleaner diet. We also believe that organic meat is much tastier than regular meat, so if you are worried about eating a bland, boring diet, think again. Adding organic produce to your meals could mean quite the opposite.
Creating a clean eating plan can be pretty simple once you know what to prepare for each meal. Your breakfast should comprise mainly of whole grain carbohydrates like oats or wholemeal bread to help fuel the rest of your day. For lunch, try and fit in as many vegetables as possible by creating a superfood salad or a homemade vegetable soup. For dinner, centre your meal around plenty of protein. An organic chicken tray bake or an organic beef stew are hearty choices for a clean eating evening meal.
Here at Graig Farm, we offer a range of organic produce, including, chicken, pork, beef and lamb. So if you're thinking of starting a clean eating plan, why not start by adding some of our organic meat to your meals? Our range of cuts and lean choices mean you are bound to find the right meat for all your dishes.