Organic Meat And A Gluten Free Diet
Organic Meat And A Gluten Free Diet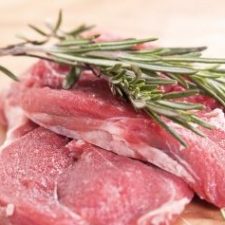 What is Gluten?
Gluten is a protein mix, designed to help maintain the shape of certain foods. It is commonly found in foods such as bread, pasta and cereals. It is also found in a lot of processed foods including soups, sauces and salad dressings.
 
What is a Gluten Free Diet?
A Gluten free diet involves eating food free from wheat, barley and rye and is often eaten to help treat celiac disease.
 
Does Meat Contain Gluten?
Meat itself does not contain gluten but non-organic and processed meats may contain fillers, which are sometimes made from gluten. Non-organic burgers and sausages may also contain gluten products to help retain the shape of the product, whereas most organic sausages and burgers are made using rice flour which is gluten free.
 
Should Organic Meat Be Part Of A Gluten Free Diet?
Is is worth considering adding organic meat to a gluten free diet. Organic meat contains no additives or fillers, so you can guarantee that it does not contain gluten. As organic meat is naturally gluten free, it is a food source which you can freely add to your diet without worrying about any hidden ingredients.
 
What Gluten Free Meals Can I Make With Organic Meat?
There are plenty of organic meal options for those who are following a gluten free diet. Below are a few ideas for you to try next time you are looking for some inspiration. At Graig Farm we stock organic, grass fed meat produce as well as sausages and burgers made with rice flour, so you can be sure that all of our meat is suitable for a gluten free diet.
 
Gluten Free Chicken Tray Bake
 
Ingredients
1 Garlic Bulb

1 Lemon

400 gram of Cherry Tomatoes

350 gram of New Potatoes

50 gram of Olives

2 Tbsp of Olive Oil

Gluten Free Mixed Herbs
 
Method
Chop the cloves from the garlic bulb and slice the lemon into wedges.

Place in a tray with the chicken thighs, tomatoes, potatoes and mixed herbs.

Drizzle the olive oil over the ingredients and toss gently.

Cook for around 1 hour in an oven at 190c or until the chicken is cooked through and golden brown.

Gluten Free Beef Cobbler
 
Ingredients
2 Tbsp Olive Oil

1 Onion

1 Carrot

2 Celery Sticks

1 Garlic Clove

500 gram of

Organic Beef Mince

400 gram of Tinned Tomatoes

150 ml of Beef Stock

1 Tbsp Worcestershire Sauce

225 Gram of Gluten Free Flour

Half a Tsp Of Gluten Free Baking Powder

50 gram Of Butter

50 gram of Cheese

1 Tsp of Fresh Thyme

1 Tbsp Fresh Parsley

150ml Natural Yoghurt
 
Method
Add oil to a frying pan and cook the onion, carrot, celery and garlic until slightly brown. Add the mince to the pan and cook thoroughly. Add the thyme, tomatoes, stock, worcestershire sauce and parsley. Cover with a lid and leave to simmer for 15 minutes.

Preheat the oven to 200c. Sift the flour and baking powder then rub into the butter. Mix in the cheese, herbs and yoghurt until it resembles a soft dough. Place the dough on a floured board and knead. Roll out until the dough is around 1cm in thickness. Cut into 9 rounds.

Add the mince mixture to an oven proof baking dish and place the dough rounds on top. Brush the rounds with egg and bake in the oven for 25 minutes or until the top is golden brown.

Gluten Free Pitta Pizzas
 
Ingredients
4 Gluten Free Pitta Breads

250 gram of Mozzarella Cheese

1 Red Onion

6 Tbsp of Tomato Puree
 
Method
Preheat oven to 170c.

Using the back of a spoon, spread the tomato puree onto the pitta breads.

Cut the mozzarella into slices and place on top of the tomato puree.

Chop the sausages into small rounds and slice the red onion. Place evenly on to the pitas on top of the mozzarella.

Place in the oven and cook for around 20 minutes. Serve with a mixed salad and enjoy.