Complimenting Your Meat
Complimenting Your Meat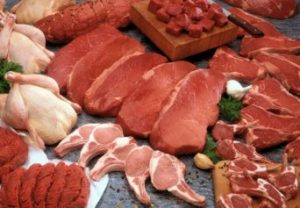 When it comes to meat, we know what we're talking about here at Graig Farm. Our chicken, beef, pork and lamb are farmed organically by ourselves and we truly believe organic is the only way to produce quality, great tasting meat.
 
But choosing the right accompanying flavours for your meat is essential to creating a tasty dish. Picking vegetables, sides and sauces that compliment your chicken, beef, lamb and pork is key to a great tasting meal. Here, we have listed the perfect meat accompaniments, so you can produce a superb dish for you and your family.
 
Meat - Chicken
Flavours - Garlic, Lemon, BBQ
As chicken can be quite a light meat choice, it's best to match it with zingy flavours to give it some excitement. Garlic is a popular choice for chicken, as is lemon and barbeque sauce. Why not try creating your own Kievs with a buttery garlic centre? Or you could try your hand at a Chinese style sticky lemon chicken dish or a plate of barbeque chicken wings.
Meat - Lamb
Flavours - Mint, Ginger, Red Wine
As a more fatty piece of meat, lamb matches really well with aromatic flavours. Mint, rosemary and red wine sauces are great when paired with this tender, gamey meat. Mint sauce is a common choice for a roast lamb lunch, while ginger added to lamb rogan josh makes a great curry dish. A red wine is also a popular ingredient in lamb stews and casseroles.
Meat - Pork
Flavours - Honey,  Apple, Cranberry
As pork and ham can have quite a salty flavour, it is best paired with fruit and sweet sauces to counteract the savoury taste. Honey glazed ham is a classic pork dish as is pork chops served with applesauce. Another great tasting fruity sauce for pork is cranberry. Why not try creating pork and cranberry pies or sausage rolls?
Meat - Beef
Flavours - Horseradish, Mustard, Soy
The strong flavour of beef needs an equally strong sauce and horseradish, mustard and soy are all great accompaniments to beef. Roast beef and horseradish sauce is a British classic, while mustard added to beef sandwiches provides a lunchtime with a kick. You could also try a beef stir fry made with soy sauce for an authentic chinese dish.