4 reasons to Buy Organic Meat Online
4 reasons to Buy Organic Meat Online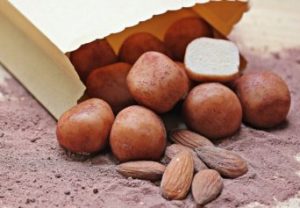 4 reasons to buy organic meat online
Many people do their grocery shopping online nowadays because it can save time, hassle and even money. Here are 4 benefits of buying organic meat online.
1) No fuss
When you order online, you don't need to worry about long queues or not being able to find what you're looking for. Our website is easy to navigate, allowing you to find and select the product of your choice.
2) Speedy
If you're in a rush or you have a hectic lifestyle, ordering online for home delivery is much more convenient. Our range of delivery options means you can select a preferred slot that suits you. What's more, our handy meat, fish, fruit and veg boxes already have your favourite produce in one place so you can order quickly.
3) Save money
Sometimes buying online can be cheaper, and often there are more deals and discounts available online. We offer a range of multi-buy discounts to bring you the best deals and value for money.
4) Makes organic food more accessible
We believe organic produce should be accessible for all, which is why ordering online is such an advantage. When you buy directly from us, you have the comfort of knowing exactly where your food came from, which isn't the case when buying from supermarkets.
We provide a variety of award-winning organic produce, including chicken, beef, fish, lamb and pork. Shop online today for our fantastic deals and offers.
Find out more information on the benefits of organic farming.