Organic September
Organic September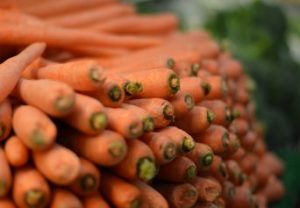 What is Organic September?
Organic September is an annual campaign that aims to promote the benefits of organic food and spread the word about all things organic. It's all about helping the organic industry grow and making people aware of all the great organic brands here in the UK.
To celebrate, we're giving you 10% off meat and fish* when you use the code SEPT10 at the checkout. 
How can you get involved?
If you want to get involved in this campaign, check out the Soil Association website for information about events that are happening near you. Keep checking our blog and newsletters throughout the month for organic discounts, recipes and help making the change to organic.
Why choose organic?
In contrast to industrially farmed animals that are forced to live in cruel, cramped and unhygienic conditions, organically produced livestock must be reared to the highest standards of animal welfare.
Our animals have nutritious diets and enjoy access to the outdoors so they can stretch their legs and feel the sun on their backs. They live in a stress-free environment, allowing them to exhibit their natural behaviours.
What are the benefits of organic?
No GMOs
No preservatives, additives or pesticides
No routine use of antibiotics
Better for the environment
When you opt for organic produce, you're supporting farming practices that are better for animals, the environment and humans too.
 
*Offer excludes multibuys and box offers. Minimum spend must be £60. Offer includes free delivery.