Horse meat scandal
Horse meat scandal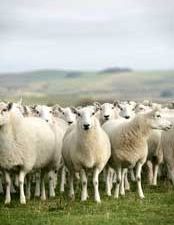 Before I get on to the source of our meat let me answer a few questions regarding the current horse meat scandal.
Do any of our products contain horse meat? NO NEVER
Do we have cross contamination of our products? NEVER
Do we try and deceive customers by labelling products incorrectly? NEVER 
Do we import any of our meat and poultry products from outside the UK? NEVER
Do we process all of our produce in house? YES
Is our produce fully traceable back to the source? YES
Do we charge a fair price for top quality UK produce? YES
We are inspected regularly by Quality Welsh Food Certification Ltd the certification body for organic farmers and growers in Wales and RPA for our Beef labelling.