Dog Owners Turn To Organic Dog Food
Dog Owners Turn To Organic Dog Food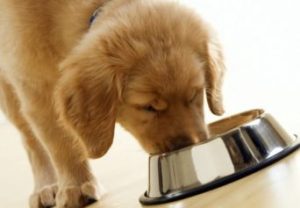 In a recent documentary on Channel 5, 'The Truth About Your Dog's Food', dog owners discovered that cheap ingredients are being placed into commercial pet food.
Since the programme aired many people are changing the way they feed their dogs, giving them more healthy and trustworthy products.
Graig Farm Organics, have seen a 45% increase in sales of organic dog food. Jonathan Rees, owner of Graig Farm, said: "We have seen a significant increase in the sales of organic dog food which is unusual. Our organic dog food products are not one of our biggest selling products at Graig Farm, so to have a sudden jump we knew there must have been a change in the market."
There has been concerns raised over the amount of dogs that are going to the vets and are seen to be overweight and their owners are unaware of the health risks their dogs are facing.
Jonathan goes onto explain, "We are passionate about providing quality organic products to both animals and humans. It is important that we provide animals with a healthy lifestyle, just like we do for ourselves."
Graig Farm use organic cuts and offal of meat and vegetables in their organic dog food products, which is packed with natural vitamins and nutrients.
When it comes to our dogs we will do anything to ensure they have the best lifestyle, and the change in their diet can help them lead a better life. Advice from the Channel 5 documentary is to check the labels to see if the ingredients are suitable for your beloved dog.